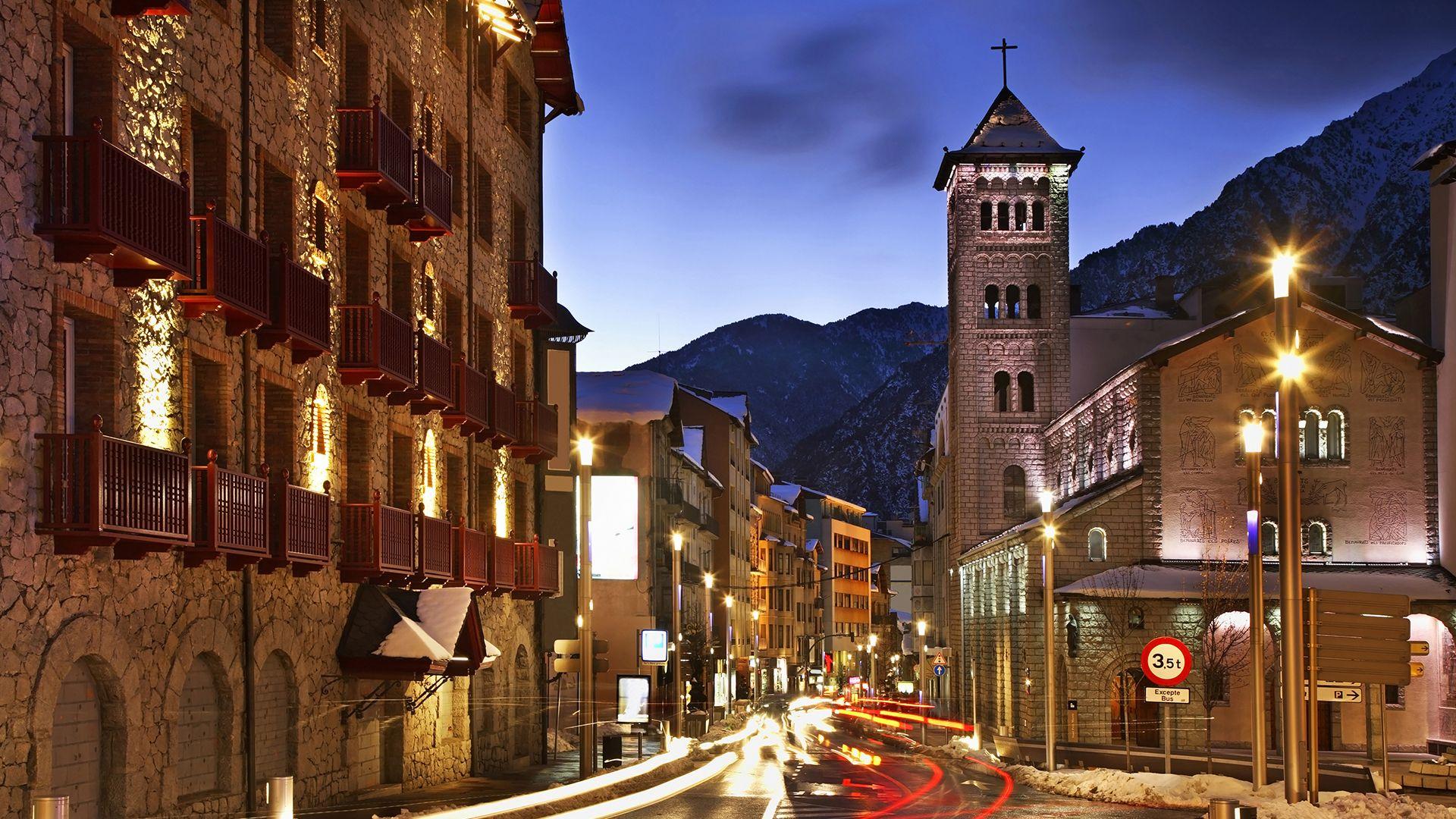 Chalet-Style Stay in the Andorran Mountains
Discover the varied beauty of Andorra at Hotel & Spa Xalet Bringué, located in the romantic mountain village of El Serrat. Visit in winter for its close proximity to the region's famed ski slopes or enjoy long hikes, history and architecture during a summer stay. Included in your getaway is nightly three-course dinner, daily buffet breakfast, a bottle of bubbly on arrival and one-time spa access for two.
Package Options
---
Inclusion Highlights:
Inclusions valid for two people
Nightly three-course dinner
One-time access to the hotel's romantic spa
Welcome bottle of bubbly in your room on arrival
Inclusion Highlights:
Inclusions valid for two people
Nightly three-course dinner
One-time access to the hotel's romantic spa
Welcome bottle of bubbly in your room on arrival
Inclusion Highlights:
Inclusions valid for two people
Nightly three-course dinner
One-time access to the hotel's romantic spa
Welcome bottle of bubbly in your room on arrival
Nestled in the Pyrenees Mountains, between France and Spain, you'll find Andorra, a romantic European country best known for its ski resorts. Andorra is also rich in culture and history, with the old quarter home to the Romanesque Santa Coloma Church, with its circular bell tower.
What You'll Love…
The Hotel – A romantic spa retreat for two
Discover Andorra in luxury at Hotel & Spa Xalet Bringué, a chalet-style hotel offering sweeping views across the mountains and valley. Your package includes one-time access for two to the hotel's relaxing spa, boasting an indoor pool with submerged seats, jets and bubble beds. Lie down on the warm hammocks or on the chaise lounges and enjoy spectacular views, or make use of the Turkish bath, sensation showers, bucket shower, saline wall cabin, Finnish sauna and cold-water pool – ideal after a long day on the slopes or exploring Andorra.
Other fantastic facilities include a cosy lounge bar, restaurant, gym and a treatment room offering revitalising massages.
The Room – Elegance and comfort await
Relax in a spacious, modern room, equipped with everything you'll need for a comfortable stay. Choose between twin or double beds, with all rooms featuring a TV, Wi-Fi, phone, safe and heating to keep you warm in the winter months. Arrive to a complimentary bottle of bubbly and raise a glass to a romantic getaway.
The Food – Daily breakfast buffet and nightly three-course dinner
Prepare yourself for active days of hiking or skiing with a daily buffet breakfast, featuring a spread of American and continental dishes. The dinner menu changes daily but rest assured that you won't go hungry with a delicious nightly three-course dinner for two also included in your escape.
See & Do – Skiing, hiking and history
Andorra has something for all seasons, making it the perfect getaway at any time of year. In winter the slopes beckon, with Ordino-Arcalis and Vallnord two of the most popular ski resorts. If you choose to ski at Vallnord, the Freebus service will collect you from the hotel and take you to the resort free of charge. If you're visiting in summer, enjoy hiking across three national parks or mountain biking. Take scenic walks with views of Lake Engolasters or the picturesque Madriu-Perafita-Claror Valley. For a dose of history and culture, visit the Romanesque Interpreting Centre of Andorra, located in front of the Romanesque church of Sant Climent de Pal.
Perfect for… Skiers, nature lovers and wellness seekers
Visit in winter and hit the slopes or enjoy picturesque hikes in summer, then return to the comfort of your hotel and its relaxing spa.
Valid for travel until 31 August 2020 (bookings must be made before 31 December 2019).
Blackout Dates Apply. Dates are identified in the Booking Calendar.
Surcharge: A non-refundable surcharge per room, per night, applies for certain dates and is payable at time of booking. Dates and prices are identified in the Booking Calendar.
Check Availability: To confirm your dates of stay at purchase, click on 'Check Availability' and select your preferred package. Use the calendar to browse and select available dates. Dates with a surcharge are identified.
Buy Now Book Later: If you want to secure this offer and don't know when you want to travel please select 'Buy Now & Book Later'. This will secure your package and give you the flexibility to choose your travel dates - within the book by and validity period and subject to availability. To select dates post purchase, simply select 'My Escapes' under the 'My Account' tab and follow the prompts.
7-Day Change of Mind 'No Questions Asked' Refund Guarantee: Things don't always work out. Our 7-day Change of Mind Guarantee is there to help. Bookings (except for tour bookings and flights) may be cancelled with a full refund provided that cancellation occurs strictly within 7 days from the date of purchase and provided that the cancellation is made no less than 21 days prior to the check-in date.
Feel Like Changing your Dates? No worries…
You can make one (1) change to the date of your booking provided the change is made no less than 45 days before the start of your original booking date and provided you choose dates which are of an equal value and are available. Any change to booking dates is subject to and must be made online in accordance with our Terms and Conditions.
Packages are valid for two people
Maximum Room Capacity: The maximum room capacity is  two people. See the 'Extra Guest  Policy' below:
Extra Guest Policy: Additional guests, including children, are not permitted.
Baby Policy: One infant (aged one year and under) may stay free of charge. A cot can be provided by the hotel at a cost of EUR15 per night, payable directly to the hotel.
A limited number of connecting rooms are available, subject to availability.
Dining inclusions do not include beverages (unless otherwise stated). Menus are subject to change without notice.
Please note that full terms and conditions apply. Refer to website's terms and conditions.
Booking Guarantee
Purchase with confidence. We offer a 7-day 'Change of Mind' no questions asked guarantee.
Exclusively negotiated offers. We go direct to ensure you get the best price possible.
Quality guaranteed.